The Snowboard helmet with Visor - The Snowboarding helmets of the future!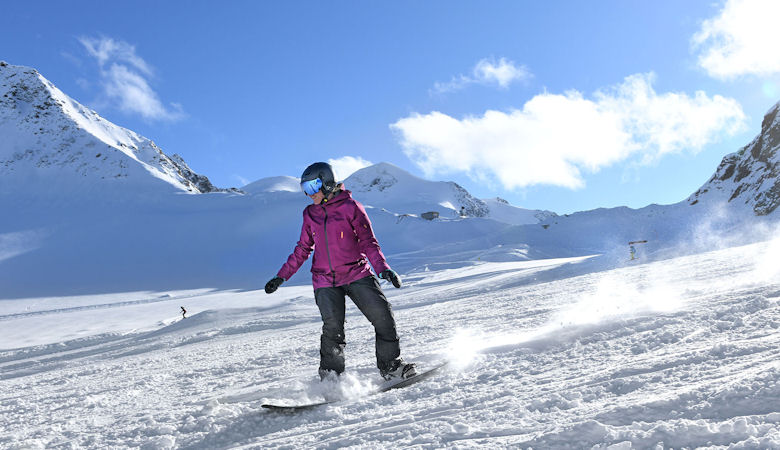 snowboarder with trendy snowboard helmet in action
The snowboard helmet with visor is ideal for people who wear glasses.
The snowboard helmet with visor (snowboard helmet with glasses in one) is by its many advantages clearly the snowboard helmet of the future. What a beautiful wide view and it is also very comfortable, because you no longer have pressure from the goggles in the face. It is also the best snowboard helmet for people who wear glasses, because they can keep them on and they will not fog up! You can now also enjoy the sun in the chairlift, because the Snowboard helmet Visor can be opened & closed quickly and easily, even with gloves on. Do you want a different look or is the weather different, then the visor of the snowboard helmet quickly replaced without tools.

You might have to get used to the visor when looking in the mirror, but on the slopes it is its great strength!
Choose at your snowboard helmet from multiple visors!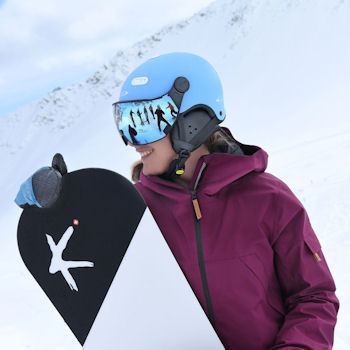 If you want to buy a good snowboard helmet, you're in the right place. We only sell the best snowboard helmets on the market and they are from the Swiss brand CP. This brand is market leader in the Alps with the Ski helmet with visor and has a whole new line on the market for Snowboarders and Off Piste Skiers. Of course, the snowboard helmet can also be used as a ski helmet.

The CP Carachillo and the CP Carachillo XS (Snowboard helmet Kids & Snowboard helmet Women with small head) has a cool design. This attractive design is specifically tailored to this (younger) target group. The CP Snowboard helmets are available in various trendy colors and sizes (up to 62). For the snowboard helmet visor, you can choose from almost 10 types (including Photochromic and Polarised) that we will install for you for free!

These snowboard helmets for men, women and children are clearly the next step in snowboard helmet-land.
There are Snowboard Helmets for men, woman and for kids
Is there a difference between mens snowboard helmets & womens snowboard helmets?

Snowboard Helmets with Visor are seen more and more. There is not a real difference between mens snowboard helmets and women snowboard helmets, and the most snoboards helmets are unisex.

The difference between a Mens Snowboard Helmet and Womens Snowboard Helmet is normal only in the color and finish of the outer shell. For example, in the picture above you see a womens snowboard helmet in light blue, which men will not quickly go boarding with. The women snowboard helmet is often available in white, black, cream and light blue.

The most popular mens snowboard helmet colors are black, white, dark blue and orange. If you want something special, you can choose the Carachillo Vintage, a snowboard helmet with a grafity look, see above. And if you really want the best, you can choose the Carbon snowboard helmet. Season 21-22 CP even comes with the Carachillo Cashmere, with an inner lining of cashmere wool (very soft and insulating).
Snowboarding helmets for kids - a safe feeling!
The snowboarding helmets for kids are much safer and more comfortable and who doesn't want the best for their child? Because your child sees much more, can react faster and because of the visor the face is even better protected! Also much more comfortable, because the visor does not press on the face like goggles. The visor is very easy to open & close and your child does not lose the goggles anymore! The helmets are adjustable so they can go on for years, if in doubt please contact us.

The CP Carachillo XS is made specifically for children (and ladies with small heads). A super cool and good snowboard helmet with a visor that is less high, so it fits even better on the face of your child. For children from about 8 years you can also choose the CP Carachillo in small sizes. The children's snowboarding helmets with visor are therefore strongly on the rise. This is also because more and more kids wear glasses by looking at screens.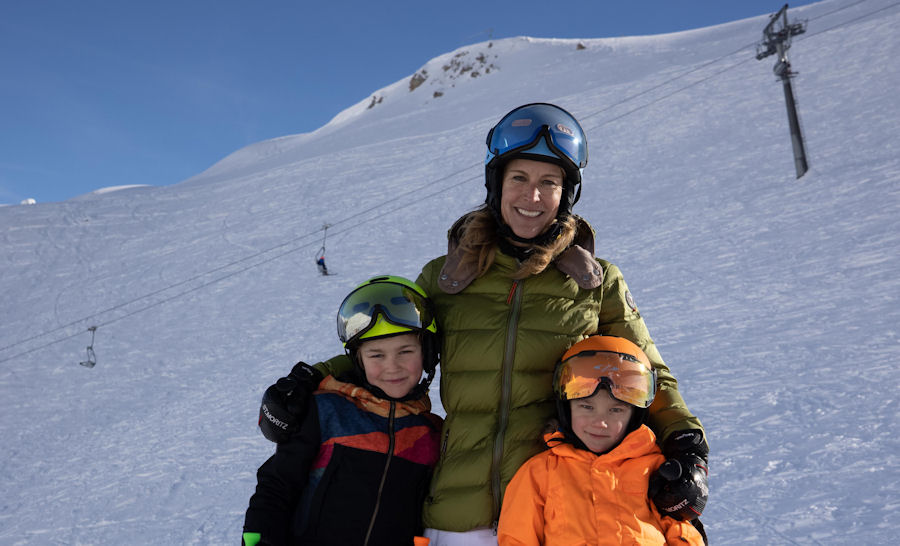 photo: cool snowboarding helmets for men, women and kids - a safe feeling
10 Benefits of CP snowboarding helmets

with visor over other brands
CP snowboarding helmets benefits
CP snowboarding helmets have a great fit, developed from 30 years of experience.

Everything is very nicely finished, such as the size adjustment in the neck warmer.

CP snowboarding helmets with visor can be custom made (only with us).

Large selection of snowboarding helmets and for every ski outfit there is a matching color

Free CP snowboarding helmet bag and visor cleaning cloth and there are beautiful CP Accessoiries
CP visor benefits
The best snowboarding helmets for spectacle wearers because the visor goes much wider along the glasses.

The CP visor can be quickly opened and closed with gloves, e.g. in good weather in the elevator

CP Visors have a wide variety of lenses to choose from, including multicolored and polarized.

CP Visors are soft and perfectly sealed against snow and water penetration.

The CP Visors are sporty (flattened at the bottom) so it always fits well

CP makes the best snowboard helmet with visor for eyeglass wearers
CP makes the best snowboard helmet with visor for spectacle wearers, because here the visor rotates extra wide in front of your glasses! An additional advantage is that you do not scrape snow from your helmet, which can cause annoying wetness and scratches on the visor! Would you like to try it yourself and compare it to other snowboard helmets, make an appointment with us and experience what the best snowboard helmet with visor for Spectacle wearers is.

NOTE: not all helmets are suitable for goggle wearers, because with many brands the visor rotates only just over the helmet shell! This means that the visor does not rotate easily in front of the glasses and is therefore not suitable for glasses wearers. If you can get the visor in front of the glasses, then the glasses will probably press inwards into the face.

Overview of types of CP snowboards helmets with Details by model
CP Carachillo snowboards helmets
The CP Carachillo has a cool, cool and minimalistic desihn. It has 6 ventilation openings and a size adjustment system. For this snowboard helmet model we developed a new type of visor (shape 2.6). This helmet offers the perfect equipment for ambitious boarders. These CP Carachillo snowboards helmets are available in sizes 53 to 62. Based on these successful snowboards helmets there is now also the CP Carachillo e-bike helmet for those interested.
CP Carachillo Vintage snowboards helmets
The CP Carachillo Vintage is a special edition with a beautiful design and extra nicely finished earpieces. The grafity print on the helmet shell fits totally great with visor No.30, the dl vario lens gold mirror! The base of the snowboard helmet is like the Carachillo, with all its excellent features. These snowboards helmets are available in sizes 53 to 62.
CP Carachillo Carbon snowboards helmets
The CP Carachillo Carbon has a tough skin and a soft heart, the hallmarks of a noble character. On the outside the light and indestructible carbon shell and a wonderfully soft inside for that ultimate comfort. The outer shell, like the CP Camurai Carbon, is made by the piece and is beautifully finished, the same as the dashboard of a Ferrari. The lining and earpieces (with leather) are even more luxurious. For the Carbon series, audio earpieces made of leather are also available as an accessory. These snowboards helmets are available in sizes 53 to 62.
CP Carachillo XS snowboards helmets
The CP Carachillo XS is the new gem and specially developed for the youngsters. This younger brother of the CP Carachillo also convinces with its cool and minimalist design. Equipped with a specially designed shorter visor (less high) for teens and adults with narrower faces, so that it fits even more closely to the face. These snowboards helmets are available in matt and a cheaper shiny version and in sizes 48-51 and 51-55.
Biggest range of visors, also Photochromic & Polarised
At CP Ski Helmets you can choose from many types of Ski Helmet Visors! When there is a lot of choice, it's also hard to choose. That's why we have put all the information about the function and the many varieties of visors on a separate CP Visor page. As a service we install these visors for free on your snowboard helmet. But you can also buy CP Visors separately for different weather types, looks or just as a replacement. The replacement is very easy without tools.
CP Snowboard helmet price per type and with different visor types
You can determine the price of the snowboard helmet at CP itself, because it depends on the Visor choice. The meaning of the words in the table: MIRROR (SL) = Visor with single mirror lens | VARIO = Multi-color Visor (photochromatic) | POL-VARIO = Polarizing and Multi-color Visor (the best visors.)

| TYPE SNOWBOARDING HELMET | MIRROR (SL) | VARIO | POL-VARIO |
| --- | --- | --- | --- |
| CP CARACHILLO | 239 | 269 | 329 |
| CP CARACHILLO Vintage | - | 369 | 429 |
| CP CARACHILLO Carbon | - | 499 | 569 |
| CP CARACHILLO XS Shiny | 169 | - | - |
| CP CARACHILLO XS Mat | 19 | - | - |
| CP VISOR SEPERATE | 79.90 | 129.90 | 199.90 |
Is a snowboarding helmet with bluetooth (snowboarding helmet with speakers) possible?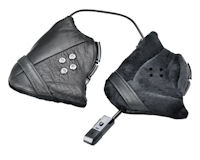 The snowboard bluetooth helmet is very popular, because snowboarders like to ride with music! In addition, with a snowboarding helmets with speakers you can also make and receive calls. This is also possible with the CP Snowboard helmets. We have separate CP Audio earpieces available, which you can use to easily change the earpieces into a snowboard helmet with speakers. This way you can easily make your own snowboarding helmet with bluetooth!

Look at the other CP Accessories for your snowboard helmet, such as a protector for the visor of your snowboard helmet. Or what about special pins for a mouth mask or a hanger for the snowboard helmet to hang at the table while eating!

Don't you know enough yet? Below you'll find all the information you need about the snowboard helmets.
---
Buy snowboarding helmets ? - Top 10 Most frequently asked questions about the snowboarding helmets
We have as much info as possible on our website and also created a ski helmet & snowboard helmet advice page. An overview of the 10 most frequently asked questions about snowboard helmets is summarized below.
Snowboard helmet with visor Benefits
Beautiful wide field of vision, much wider than goggles with frame edge

The snowboard helmet for spectacle wearers, who can just keep the glasses on!

Visor and glasses will not fog up because of the ventilation behind the visor.

The visor is comfortable and does not press on the face like a goggle.

The Snowboard Helmet visor protects the face more with a ski accident

The visor can be opened and closed quickly, e.g. when the weather is nice in a chairlift.

Snowboard helmet and goggles together, so you can not forget the goggles!

Easier to put on because you do not have a separate helmet and goggles

Easier to carry, you do not have to carry ski helmet and goggles separately.

Many choices in seperate visors for different weather types and / or look!

In our opinion, the snowboard helmet with visor has no real disadvantages.
Snowboard helmet with visor Disadvantages
Some people think that a Snowboard Helmet with visor Ladies / Gentlemen loose is more beautiful.

A visor is a bit larger than a goggle and takes some getting used to (but on the slopes it is a big strength)

Perhaps an expensive helmet and goggles have just been purchased.

Helmet with visor is more expensive in winter (ski helmet and goggles together)
When buying a Snowboard Helmet with Visor, pay attention to the following points:
Determine the snowboard helmet size and check whether the helmet fits comfortably

Close the visor and check whether it fits well on the face.

Choose the type of visor: reflective, tinted and / or polarizing.

Choose the snowboard helmet model and the color and finish of your choice.

Want to know more? Read our extensive page with buying tips for ski & snowboard helmets with visor.
Snowboard helmets with visor are ideal for spectacle wearers because you can keep your glasses under the visor! But not all visor helmets are suitable for eyeglass wearers. Make sure that the visor rotates well in front of the glasses. By no means all brands succeed in this and then you keep struggling with your glasses when putting on and taking off the snowboard helmet.

The best snowboard helmets with visor for goggle wearers are from CP, a Swiss brand that has been focusing on visor helmets for over 15 years. You can also choose from more than 20 types of visors, which we will install for you for free!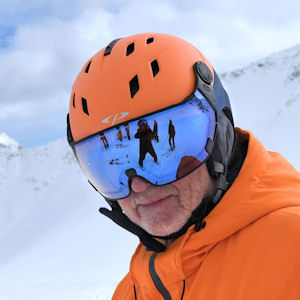 In our opinion, the best Snowboard helmets on the market are from the CP brand. This Swiss brand has been focusing on Ski & Snowboard helmets with visor for more than 15 years and its motto is: good is not good enough! The brand is growing rapidly in the Benelux and is already the market leader in the Alps in the higher segment.
Why CP Winter Sport helmets are the best
Fantastic fit and great finish

Wide range of models and colors for Women, Men and Kids.

Best Helmet for Spectacle Wearers (visor opens extra wide)

Choose from more than 20 visors! Also multicolored & polarizing

Perfectly sealed visor all around and a wonderfully wide field of vision

Everything is very nicely finished, e.g. the size adjustment in neck warmer

Visor is easy to open & close with gloves on

There are many nice CP Helmet Accessories available
CP is in our opinion the best seen from our more than 10 years of experience as Ski Helmet with Visor specialists. This experience we have gained from many brands and annual visits to the winter sports fair in Munich. But also from reactions of customers who come to try on the helmets and the choice of famous athletes, such as Tom Coronel and Tim Coronel, Gerhard Berger, Swiss Ski legend Daniel Mahrer and Prins Albert from Monaco.

Want to know more? Then read our comprehensive page on the best winter sports helmet with visor.
Photochromic Visor
The trend of recent years is the Winter Sports Helmet with Multi-color Visor. Such a ski helmet visor is ideal and is also called photochromic, photochromic, photochrome or vario visor. A tinting visor is really nice because it automatically and fairly quickly, up to 30% darker with more sunlight. When the sun disappears, the visor becomes lighter again. So you're actually ready for all weather types (except heavy snowfall.) Because a visor for heavy snowfall to a clear blue sky does not exist, that spectrum is too large. For heavy snowfall is possibly an
additional visor
to order separately.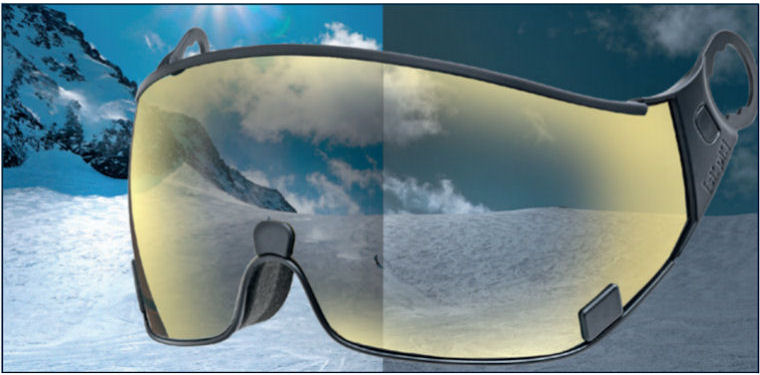 Polarized Visor
Particularly nice is also a Polarizing ski helmet visor. It provides more contrast, your eyes also get less tired this way and you can react faster this way. You see the potholes on the slopes better and the slope does not look like one big white surface. Extreme reflections from snow and ice are also reduced. For the best visibility, choose a Polarized & Photochromic Visor.


Just like Ski Goggles, Visors come in many colors and types that protect you from UV light. To make it easier to see what weather the visor can be used for, there are different categories. The image shows the categories, with the percentage indicating how much sunlight passes through.
Helmet Visor Lens Category
category 0 - transparent, for night skiing.

category 1 - slightly tinted, for cloudy weather with little sun

category 2 - medium tinting, for clear weather and a lot of sun

category 3 - dark tinted, for very clear weather and strong sun

category 4 - very dark, for very bright sun (mountaineering & high mountains)
Snowboard helmet Visor Lens colors
When choosing a visor, it is also important what you yourself find comfortable to look at. Look at a ski race on TV, the skiers on stage probably all have ski goggles with a different lens color, for the same weather conditions. Also consider when you go on vacation, is that for example in March then you have more chance of sunny weather. Or choose a multicolored visor, so you are ready for any weather.

Below is an overview, in which weather the color is often applied
Fog and Snow - yellow, orange or transparent
Cloudy weather - blue, purple and red
Sunny weather - black, grey, silver and brown

At CP, you have the largest selection and can choose from over 20 types of Visors! There are even different Visor shapes. Read all about CP Visors on the comprehensive page we created about them.
The heart of a Snowboarding helmet with visor is of course the visor and the type of lens finish determines the price. Here you can choose from: mirrored, self-colored (photochromatic) and self-colored and polarized.

Visor helmet expensive? Don't forget that it's a ski helmet with ski goggles in one and that a quality Oakley ski goggle also costs more than € 200,-!
Between a Snowboarding helmet and a Ski helmet is really no difference, only snowboards helmets often have fewer ventilation holes. There is also no difference in fit between ladies and gentlemen's helmets and most helmets are therefore Unisex.
Visors are available from us separately from various brands. Easy to replace without tools. Go to buy an exchange visor to the visors page.



Snowboard helmet Size chart with average size of snowboarding helmets Women, Men, Toddlers and Kids
In the image below you see the snowboards helmetst size chart with average snowboard helmet size (head size) in centimetres. In this way you can also estimate the correct size of your snowboarding helmets for kids and see what size your child will have after, say, 5 years and when you will need to change your child's ski helmet.



Still questions about the snowboarding helmets
?
If you still have questions about buying a good snowboarding helmets, we are happy to help! Send us an
mail
or fill in the
contact form
and we'll get back to you within 24 hours! Do you want a direct answer? Call us, send a whats-app message or use the chat service. See also the faq with the most frequently asked questions.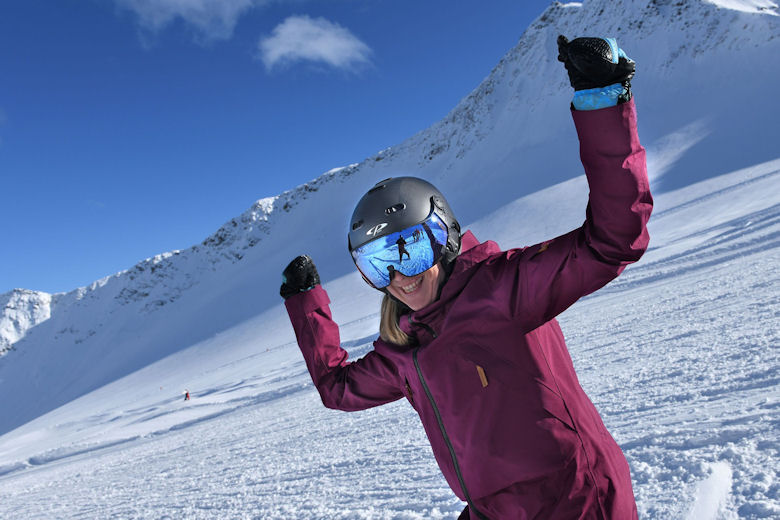 Cool CP Snowboard helmet with Visor - The best snowboarding helmets on the market!
About the Swiss ski helmet & snowboards helmets
brand CP
CP [pronounced: si-pi] was founded about 15 years ago by Claudius Pfister. Before that, this owner worked at Alpina for about 15 years on the fit and development of ski helmets. The mission with CP was to develop the best Visor helmet in the world! In our opinion this has worked out very well, because we have not come across a better Ski helmet with visor and snowboard helmet with visor! The Swiss C P winter sports helmets are produced in Italy from carbon and polycarbonate, to which the highest standards are applied.

Are you looking for another CP Visor or a CP Snowboard helmet that is not in our shop? please contact us. Because we can quickly reorder this for you, which takes about 3-5 business days extra.
There is now also the CP E-bike helmet with visor!
After the success with the CP Ski helmets and Snowboard helmets, CP is now going into bicycle helmets as well! The Top brand has recently launched the trendy CP Carachillo E-bike helm (bicycle helmet with visor). This helmet for electric bikes is derived from the successful CP Carachillo, with the trendy design and great fit!

Again, everything has been thought of and of Swiss Top level. The Carachillo helmet is even compatible with the CP visors, CP earpieces and the CP bluetooth set!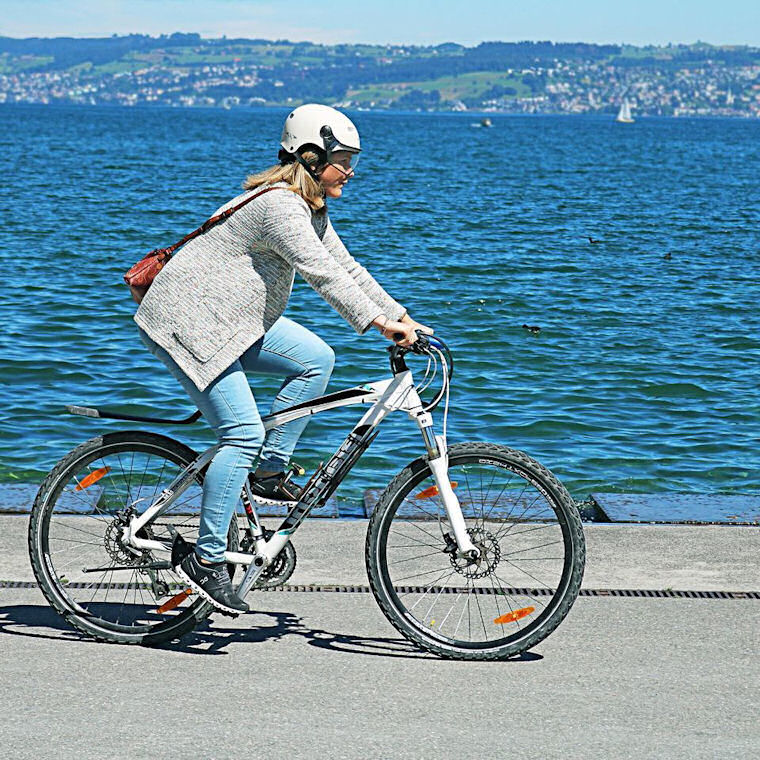 The CP Carachillo e-bike helmet white in action
---
Why buy a helmet snowboard at TopSnowShop?

Buy Snowboarding helmets with 100% TopService
Largest range of Ski & Snowboard helmets with visor in Europe
Order the visor ski helmet carefree with Trusted Shops buyer protection
Fast delivered tax free over the whole world also by Express Shipping
Real TopService, 98% of our customers recommend us!
Mens snowboard helmets - snowboard helmet women - snowboard helmet kids
Unique service! - Custom made helmet snowboard with visor of choice
The
heart of Snowboard helmets with Visor is the ski helmet visor
. There is a wide of choice here and not everyone likes or needs the same one. That's why we offer a free service for custom made snowboard helmets with visors. The service is unique and cannot be found anywhere else. You can simply select the snowboard helmet with visor you want online on the product page. Choose your own CP visor - unique service from topsnowshop.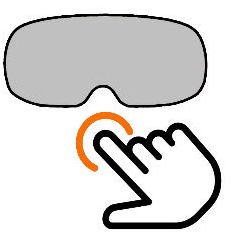 Customisation is now only possible with a CP snowboard helmet. No disaster, because they make the best visor helmets on the market. It may also be possible in consultation with ski helmets with visor from Kask or Mango.
Helmet snowboard
easy buy online at TopSnowShop.eu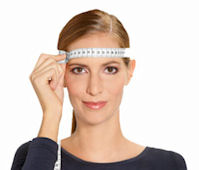 You have decided to buy a helmet snowboard (helmet with goggles)? Then order the snowboarding helmets conveniently online at TopSnowShop. Would you like to know which helmet snowboard size is right for you? On our website you will find detailed fit recommendations for determining your head size. You can use these to choose the right helmet snowboard size. Use the various filter options to find exactly the helmet snowboard that fits you best.

All Snowboard helmets shown in our online shop are in stock and available for immediate delivery. Your visor helmet ordered on weekdays before 14:00 = shipped the same day. To an adress outside of the European Union we do not charge customs VAT for the helmet snowboard on orders. However, there might be customs charges helmet with snowboards helmets that will have to be paid by the customer. We ship the helmet with visor ski out of Europa also with Express Shipping! Our TOP- service is rated as excellent by our customers!
The No. 1 among the top brands for the wintersporters!
So are you going to the snow soon? And are you looking for a cool, comfortable snowboarding helmet ? Then TopSnowShop is the shop for you, because nowhere else will you find a larger selection of Snowboard helmets with visor from top brands in stock. You can buy a helmet snowboard
from the following TOP brands with us: CP, Kask, Casco, Mango, Slokker, Bollé, Uvex and Osbę. Buying a ski helmet online is easy and we deliver very quickly from stock. You can also contact us for a ski helmet replacement visor, ski helmet accessories, ski helmet bags, ski goggles, ski bags and take advantage of the SALE!

So, do you want a Snowboard helmet with fantastic fit and visibility (also for glasses wearers) than go for snowboarding helmets to No.1 TopSnowShop.eu!