standard delivery and extra services
Standard Flexible and fast delivery in EU
GLS Standard Flexible and fast delivery!
Shippingwith GLS is fast and flexible with us. Because if you order before 14:00 on working days, it will leave the same day. In more than 95% of cases it will be delivered according to the scheduled delivery day. We have been satisfied with GLS for years, but if you would prefer to be delivered by another delivery company, we can do that too. Please contact us.

Parcels outside the EU are normally shipped with Track & Trace by PostNL International.
Track your order and easily change the delivery date or have it delivered to a parcel shop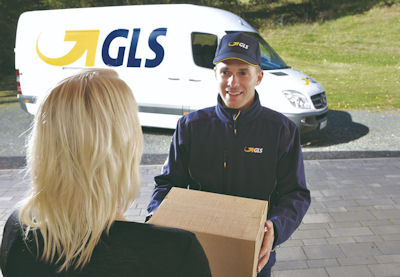 When the package is picked up from our warehouse you will receive the track & trace via email. This will inform you about the planned delivery of the parcel. Is there no one present that day to accept the parcel? This is no problem, because you can choose from a number of delivery options. These can be easily adjusted via the link in the email before or while the parcel is on its way.

For example, a new delivery date with a pre-announced time window of three hours, or having the parcel forwarded to a GLS PackageShop nearby. There you can have the parcel delivered and picked up when it suits you best.
What happens when no one is home?
GLS then asks one of the neighbours if they can accept the package. If they cannot, GLS will take it back to its depot. In both cases the deliverer leaves a so-called "Not at Home Message". This message contains important information, such as the name of the neighbours or information about passing on a delivery option. You will also receive an e-mail notification from GLS.
Not at Home Message
On the Not Home Message there is a "Not Home Code". With this code or with the parcel number and the postal code, the recipient can follow the parcel online, for example on a smartphone. The Not Home Message is especially important if GLS has returned the parcel to the depot. You can then decide for yourself online, with the number and postcode, what the next step is!
Once a package has been returned to the depot, GLS offers the following options:
Return the parcel to the same delivery address. Time windows are specified for the available delivery dates.
Resubmit the parcel to the same delivery address with a one-time deposit permission.
Pick up the parcel yourself at the GLS depot or a GLS ParcelShop. The parcel remains here and can be picked up within five days.
Refuse the parcel. The parcel will be returned to the sender.