Ski helmet White and Ski helmet Black remain the most popular colours!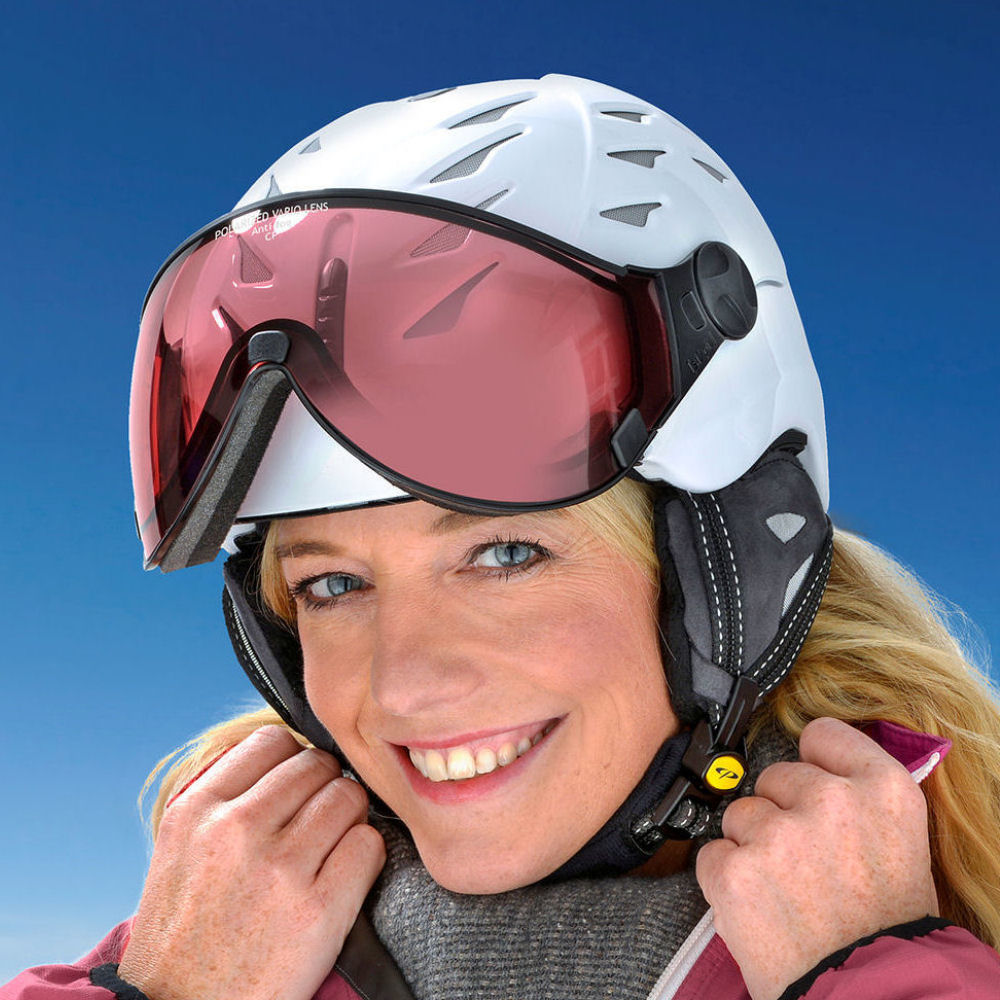 The white ski helmet and black ski helmet have been the most popular ski helmet colours for years. Not for nothing, of course, because these 2 colours suit every ski outfit and you will not get tired easily. For the same reason, the gray ski helmet is also very popular lately. But in addition to these colours, there are many other trendy ski helmet colours to complete your Outfit!
Ski helmet Women White most sold
The white ladies ski helmet has been the most sold for years and often with a shiny finish. In addition to white and black, the women's ski helmets are also popular in the colours pink, brown, gold and silver.

There is even a Black, Blue and White ladies ski helmet with Swarovski Stones available from us and also the Skihelmet with Leather is populaires. There are also ski helmets with a special lining, e.g. the CP Cuma Cashmere, with cashmere wool, but there is also the Kask Skihelmet with Merino wool.
Ski helmet Men's Black most popular
Men's ski helmets are often chosen in black, white, grey or carbon. But also ski helmets in orange and blue are often sold. For men who like to stand out on the slopes there is also the ski helmet orange, ski helmet red and ski helmet yellow.
For a Kids Ski Helmet, eye catching colours are popular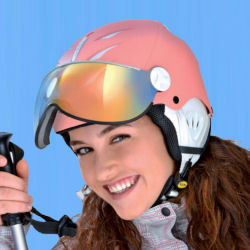 The Kinder Skihelmet is also widely sold in white and black. But in addition to these colours, you often see striking colours. For example a children's ski helmet in orange, green, pink, yellow, blue and red. This is of course also because parents can easily see on the slopes where their child stays!
For every Ski-Outfit there is a matching colour
At TopSnowShop you can find all trendy colours in addition to a black or white ski helmet. In this way you can complete the beautiful Ski-Outfit. This is also one of the reasons not to rent a Ski Helmet, because then you never know what you will get.

The ski helmet colour you are looking for is easy to find, by going to the ski helmet page and using the filter. For example, if you are looking for a Skihelmet Black, all ski helmets will appear with that colour. But of course there are also ski helmets that have multiple colours. For example, a white ski helmet with black earpieces.
Also ski helmets with multiple colours
At the ski helmet brands CP, Slokker, Kask and Mango you will find the largest selection in ski helmet colours. There are also ski helmets with 2 colours for those who cannot choose, e.g. the Slokker Balo Blue-White, Black-white or Silver-white or the CP Camurai Grey-white. Kask also has Skihelmen with a large accompanying text print design, such as the Kask Monte Carlo in Yellow and Red. This text can also be found in the Kask Class Sport.

So are you looking for a Skihelmet that fits your Outfit? For a SKihelmet White, Skihelmet Black or other colour you have the largest choice at TopSnowShop!